Posted by

Deerfield Insurance Agency, Inc.

on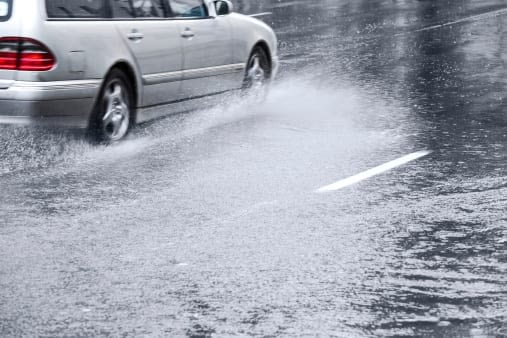 As the Chicagoland area braces for "powerhouse" storms in the next 24 hours, we have an increased risk for flooding due to the heavy rain and mild temperatures. The frozen ground will not be able to absorb all of the expected rain water, which can cause overland flooding into basements and below-grade garages. The record levels of snow that we've had this winter are making the situation more threatening. Each cubic foot of compacted snow contains gallons of water that will have nowhere to go.
Here are some tips to help with flooding conditions:
Clear drains of snow, ice and debris
Be sure to clear snow, ice and debris from drains surrounding your home, including those at the bottom of exterior stairwells, in front of garages and window wells. If your window well does not have a drain, use weather guards to keep water out.
Err on the side of caution
If you have previously experienced flooding on your property and in your home, you should prepare for it to happen again. Unplug all electronics from wall outlets and power strips before water enters your home. If not unplugged ahead of time, there is a risk of being electrocuted by the still water in your home. Additionally, remove all items from the floor to avoid water damage. Avoid keeping valuable items or important documents where they may sustain water damage.
If water has seeped into your home in the past, make sure your sump pumps are working properly. Fill the pump pit with water to ensure it is properly discharged.
Be aware of street flooding
Sporadic street flooding is also likely to occur. As a result, avoid parking over street drains. Streets slope to where storm drains are located, and if they are blocked by snow, ice or debris, the street will start to pond. The deepest point of the ponding water will be where the drainage structure is located.
Avoid driving through standing water
Automobiles can be swept off the road in just 12 inches of moving water. In addition, roads covered by water are more prone to collapse. If you come to a flooded street, take an alternate route. Attempting to drive through standing water is dangerous to you and may cause irreparable damage to your car's engine.
As a reminder, your homeowners insurance policy does not provide coverage for damages caused by flood. Flood policies require a 30-day waiting period before coverage is in force. So while it won't protect you from this latest weather threat, it may be worth reconsidering as warmer weather and Spring rains approach. If you'd like more information on how flood insurance can protect your home, please contact our office at 847-945-0155.
Stay safe and drive carefully.
Tagged With: flood insurance, flood safety, homeowners insurance